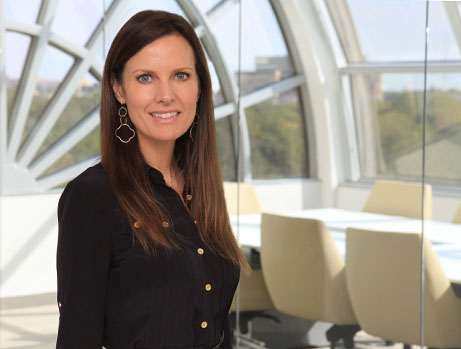 Dallas, Texas, June 2 – Erika Bright has been recognized as a Leading Lawyer in Texas by Chambers USA.
Wick Phillips partner Erika Bright is recognized in Chambers USA America's Leading Lawyers for Business Texas edition as a Leading Individual in Insurance. Chambers lists Erika as "an experienced litigator who frequently acts for corporate policyholder clients across a range of disputes, including D&O, general liability, property and environmental claims. An interviewee says: 'She's a wonderful and very talented lawyer.'" https://chambers.com/lawyer/erika-bright-usa-5:25537005
Chambers USA is designed to reflect market opinion through a year's worth of client and lawyer surveys. The attributes assessed include technical legal ability, professional conduct, client service, commercial astuteness, diligence, commitment and other qualities most valued by clients.
About Wick Phillips
Wick Phillips is a full-service business law firm serving clients across Texas and the United States. Founded in 2004, the firm has grown to more than 60 attorneys, specializing in all areas of business law—complex commercial litigation and appeals, corporate transactions, labor and employment, real estate, intellectual property, bankruptcy, insurance coverage, tax, and securities—with offices in Austin, Dallas and Fort Worth.
For more information, visit www.wickphillips.com
View PDF