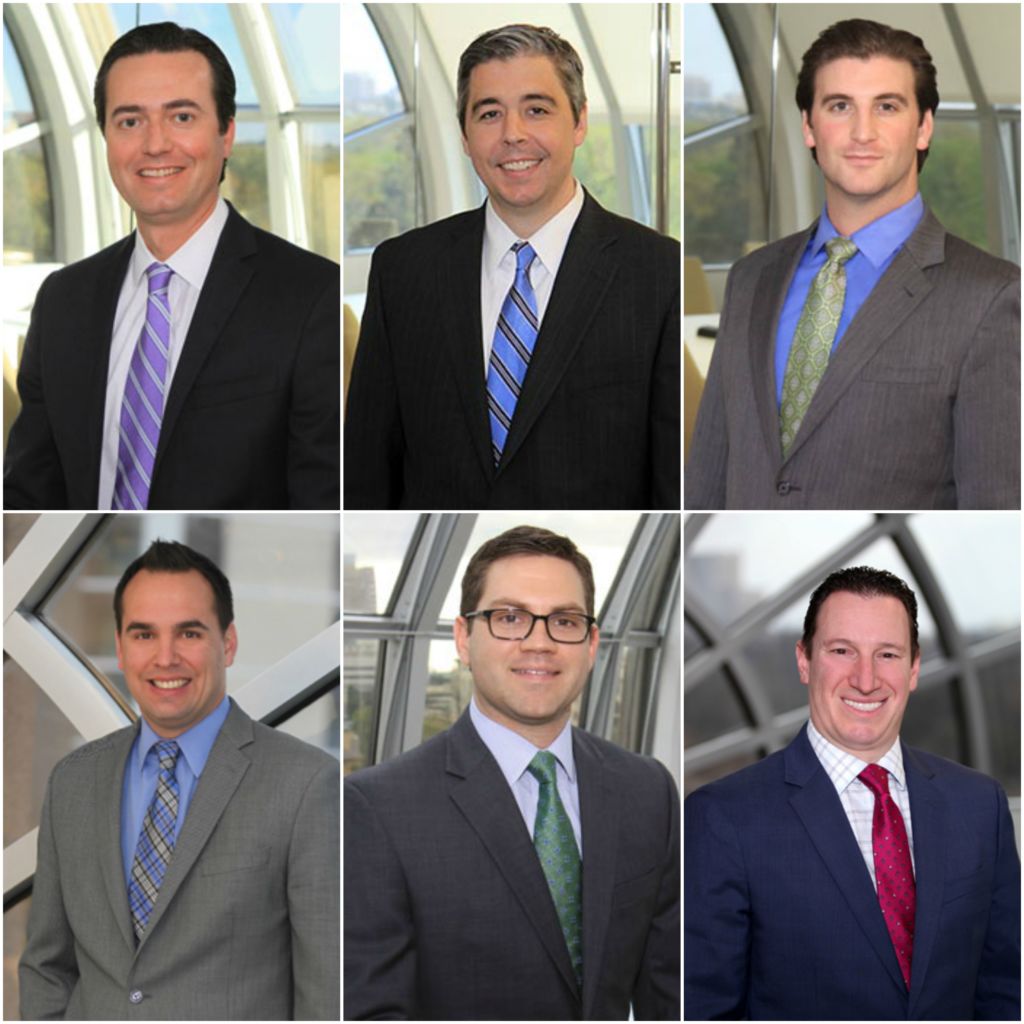 Dallas, Texas, March 19, 2018 – Six Wick Phillips attorneys have been named to the Rising Stars list by Super Lawyers for 2018. The list includes Dallas partners Noah Nadler, Rob Wills and Matt Zucker; Dallas associates Jeff Mills and Ethan Minshull; and Fort Worth partner Jacob Fain. Since 2004, 28 Wick Phillips attorneys have been recognized as a Texas Super Lawyer or Rising Star.
Jacob, named a Rising Star for litigation, counsels clients in a broad variety of contract-based disputes, including those related to oil and gas royalties, non-competition and non-solicitation agreements, and purchase and sale agreements.
Noah, named a Rising Star for insurance coverage, has successfully represented companies from many industries in an array of complex litigation—with a focus in representing corporate policyholders in litigation involving large claims under all types of insurance policies.
Rob, named a Rising Star for real estate, focuses on the representation of developers, lenders, property owners, landlords and tenants in leasing, acquisition and sales, finance, land-use planning and development transactions.
Matt, named a Rising Star for M&A, regularly represents a wide variety of public and private companies in mergers and acquisitions, divestitures and joint ventures in a broad range of industries, including manufacturing, telecommunications, financial services, technology, real estate, retail, healthcare and media.
Jeff, named a Rising Star for litigation, represents clients in a broad range of civil litigation, with a focus on complex commercial cases as well as issues arising under federal and state consumer protection statutes.
Ethan, named a Rising Star for litigation, has experience representing plaintiffs and defendants in cases involving breach of contract, fraud, breach of fiduciary duty, tortious interference, deceptive trade practices, and fraudulent transfer claims.
About Wick Phillips
Wick Phillips is a full-service business law firm serving clients across Texas and the United States. Founded in 2004, the firm has grown to more than 65 attorneys, specializing in all areas of business law—complex commercial litigation and appeals, corporate transactions, labor and employment, real estate, intellectual property, bankruptcy, insurance coverage, tax, and securities—with offices in Austin, Collin County, Dallas and Fort Worth.
Wick Phillips was recognized as one of the largest firms in North Texas by the Dallas Business Journal's "The List" in 2017 and was included in the 2018 Edition of U.S. News – Best Lawyers® "Best Law Firms." Read our Year in Review.
For more information, visit www.wickphillips.com.
Contact
Chad Cole
Marketing Manager
214.420.4674
chad.cole@wickphillips.com
View PDF