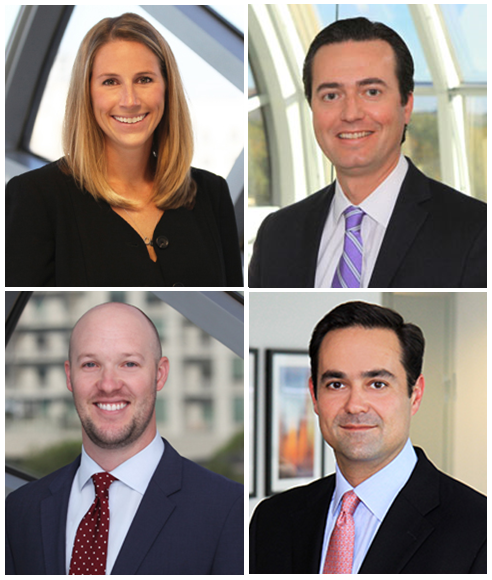 Dallas, Texas, December 3, 2020 – Schyler Parker, Jacob Fain, Paul Elkins, and David Drez have been recognized as 2020 Top Attorneys by Fort Worth Magazine in the Civil Law & Litigation category.
Fort Worth Magazine's list of Top Attorneys is drawn from nominations by other attorneys in the region and goes though a rigorous panel to assure the highest quality.
Schyler represents clients in a wide variety of complex disputes involving breach of contract, breach of fiduciary duty, DTPA violations, real estate, probate, enforcement of covenants not to compete, and fraud.
Jacob has experience in a broad variety of business disputes in the oil and gas industry including disputes related to payment of royalties and overriding royalties, construction agreements, and the administration and division of oil and gas assets.
Paul represents clients in a broad range of matters in both state and federal court, including construction, oil and gas, employment, real estate, and other general commercial matters.
David counsels clients in matters involving royalty disputes, breach of contract, non-compete agreements, fraud, and bankruptcy-related litigation. His experience extends through all phases of litigation at the trial and appellate levels and in industries including energy, real estate, transportation, and construction.
About Wick Phillips
Wick Phillips is a full-service business law firm serving clients across Texas and the United States. Founded in 2004, the firm has grown to more than 65 attorneys, specializing in all areas of business law—complex commercial litigation and appeals, corporate transactions, labor and employment, real estate, intellectual property, bankruptcy, insurance coverage, tax, and securities—with offices in Austin, Dallas and Fort Worth.
For more information, visit www.wickphillips.com.
View PDF