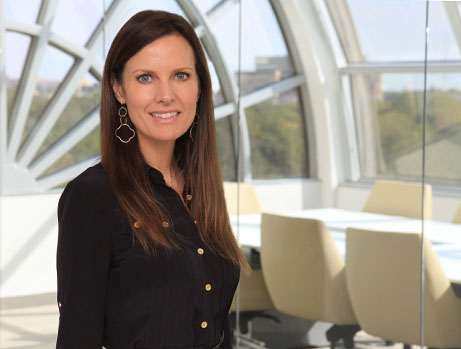 Dallas, Texas, July 16, 2018 – Erika Bright will speak on Insurance Concepts for professionals and entities serving as trustees at the 2018 Graduate Texas Trust School on July 18, 2018, which will be held at the SMU – Collins Executive Education Center in Dallas.
Erika, recognized in insurance law by D Magazine's "Best Lawyers in Dallas," Best Lawyers' "Best Lawyers in America," and Texas Monthly's "Texas Super Lawyers," represents policyholders in trials and arbitrations against insurance carriers and advises clients on all insurance-related topics, including how to minimize risk, draft indemnity agreements and obtain optimum insurance coverage. She also has a strong track record of success in representing clients in complex business disputes, commercial litigation and construction matters.
About Wick Phillips
Wick Phillips is a full-service business law firm serving clients across Texas and the United States. Founded in 2004, the firm has grown to more than 60 attorneys, specializing in all areas of business law—complex commercial litigation and appeals, corporate transactions, labor and employment, real estate, intellectual property, bankruptcy, insurance coverage, tax, and securities—with offices in Austin, Collin County, Dallas and Fort Worth.
Wick Phillips was recognized as one of the largest firms in North Texas by the Dallas Business Journal's "The List" in 2017 and was included in the 2018 Edition of U.S. News – Best Lawyers® "Best Law Firms." Read our Year in Review.
For more information, visit www.wickphillips.com.
Contact
Chad Cole
Marketing Manager
214.420.4674
chad.cole@wickphillips.com
View PDF