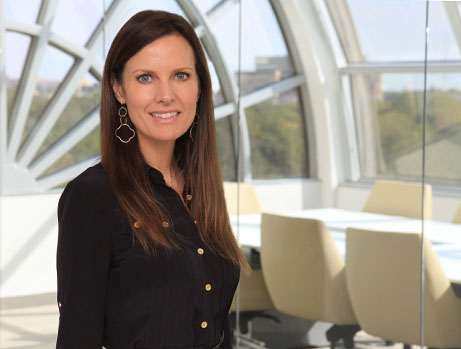 Dallas, Texas, June 27, 2018 – Erika Bright will serve as a featured panelist on "Menchaca – Texas Bad Faith's Return from the Ashes" on June 29, 2018 during the Texas Bar CLE's 15th Annual Course on Advanced Insurance Law, which will be held at the Hyatt Regency Hill Country Resort & Spa in San Antonio.
Erika's topic will address the Texas Supreme Court's recent decision in USAA Texas Lloyds Co. v. Gail Menchaca, and what that decision means for Texas policyholders with potential or existing bad faith claims against their insurers.
Erika heads Wick Phillips' Insurance Coverage Litigation Practice Group and has specialized in the area for more than 20 years. She has been consistently identified as a top attorney in the area of insurance coverage by D Magazine's "Best Lawyers in Dallas," Best Lawyers' "Best Lawyers in America," and Texas Monthly's "Texas Super Lawyers." She represents policyholders in insurance coverage litigation and assists clients in reviewing coverage and contractual insurance requirements. Erika is an accomplished lecturer and author who has also helped shape the law on significant insurance issues.
Click here to register for the course.
About Wick Phillips
Wick Phillips is a full-service business law firm serving clients across Texas and the United States. Founded in 2004, the firm has grown to more than 60 attorneys, specializing in all areas of business law—complex commercial litigation and appeals, corporate transactions, labor and employment, real estate, intellectual property, bankruptcy, insurance coverage, tax, and securities—with offices in Austin, Collin County, Dallas and Fort Worth.
Wick Phillips was recognized as one of the largest firms in North Texas by the Dallas Business Journal's "The List" in 2017 and was included in the 2018 Edition of U.S. News – Best Lawyers® "Best Law Firms." Read our Year in Review.
For more information, visit www.wickphillips.com.
Contact
Chad Cole
Marketing Manager
214.420.4674
chad.cole@wickphillips.com
View PDF