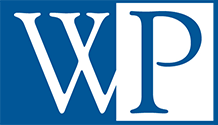 FORT WORTH, TEXAS – MARCH. 7, 2014
Wick Phillips has won a significant oil and gas appeal and a judgment in excess of $1 million against Chesapeake Exploration on behalf of a group of Fort Worth-based leaseholders.
On March 5, 2014, the Fourth Court of Appeals of Texas in San Antonio issued a unanimous decision in Chesapeake Exploration, LLC v. Hyder (No. 04-12-00769-CV), ruling that the owners' lease prohibited deduction of all post-production costs and expenses. The court also ruled that certain overriding royalty interests were free of all costs and expenses, and rejected Chesapeake's argument that industry customs made overriding royalties subject to post-production costs. The court of appeals stated in its opinion "[w]hile we acknowledge an overriding royalty is normally subject to post-production costs, we also acknowledge Texas law allows the parties to modify this default rule."
The case involved an oil and gas lease spanning nearly 1000 acres in Tarrant and Johnson counties, and presented significant issues about whether a royalty owner should bear a proportionate share of post-production costs and expenses under royalty and overriding royalty provisions. Wick Phillips represented the royalty owners at trial and originally secured the $1 million-plus judgment against Chesapeake on Aug. 7, 2012 in the 17th District Court in Tarrant County. The court of appeals unanimously affirmed the trial court's judgment in all respects.
David Drez, a partner in the Fort Worth office of Wick Phillips, represented the royalty owners, along with Jacob Fain, also in the Fort Worth office, and partner Jeffrey W. Hellberg, Jr. of the firm's Dallas office.
About Wick Phillips: Wick Phillips is a full service business law firm with offices in Dallas and Fort Worth. Its transactional section handles multiple M&A, financing, real estate, private equity and other commercial matters for a variety of clients. For more information visit www.wickphillips.com.