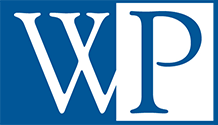 DALLAS, TEXAS – JAN. 15, 2013
Wick Phillips, announces a complete defense verdict for one of the largest regional electric companies, serving both residential and commercial customers. Following a week-long trial in the 68th Judicial District Court in Dallas County, Honorable Martin Hoffman, Presiding, the jury rejected the Plaintiff's claims of gender discrimination and harassment against the company's retail services division.
In the case, the Defendant was accused of violating the Texas Labor Code by its actions towards a former financial analyst, Roxanne Daugherty. The Plaintiff contended that the electric company treated working mothers differently, and worse, than others. The Defendant denied the allegations of harassment and discrimination and maintained that all actions towards Ms. Daugherty were based on legitimate, non-discriminatory grounds, and that nothing it or anyone else did regarding Ms. Daugherty related to her status as a female or parent.
The defense team was led by in-house counsel and Wick Phillips' attorneys Andrew M. Gould and Marcia N. Jackson, along with associate Katy Mathews.
About Wick Phillips: Wick Phillips is a full service business law firm with offices in Dallas and Fort Worth. Its transactional section handles multiple M&A, financing, real estate, private equity and other commercial matters for a variety of clients. For more information visit www.wickphillips.com.