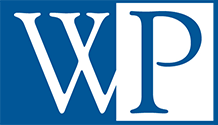 DALLAS , TEXAS – FEB. 26, 2013
Wick Phillips, announces a significant legal victory on behalf of their client in a matter pending in the United States District Court for the Northern District of Texas, Dallas Division.
In a contentious civil case with allegations of breach of fiduciary duty and fraud, the plaintiff originally demanded $200 million in damages. Wick Phillips defended the case, effectively rebutting the allegations, and reducing the original $200 million claim to only $30,000.
"This case demonstrates the power of mounting a well thought-out defense strategy," said Jeffrey W. Hellberg, Jr., partner with Wick Phillips, and co-lead counsel representing defendants in the case. "We methodically set out to prove that this case had no merit, and were able to successfully convince the jury that there was no fraud. Understandably, our client is very happy with the resulting jury verdict."
J. Sean Lemoine, also a Wick Phillips partner and co-lead counsel added, "We systematically dismantled Plaintiff's claims knocking the damage theory from $200 million to $133 million during the course of the two-year period prior to the trial. By the trial date, the damage theory was further reduced to $2 million, which the jury rejected."
In addition to Hellberg and Lemoine, Meredith Lewis Perry, an associate with Wick Phillips, rounded out the defense litigation team.
About Wick Phillips: Wick Phillips is a full service business law firm with offices in Dallas and Fort Worth. Its transactional section handles multiple M&A, financing, real estate, private equity and other commercial matters for a variety of clients. For more information visit www.wickphillips.com.