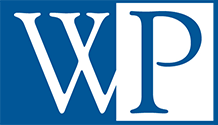 DALLAS, TEXAS, JANUARY 29, 2015
Mr. Callister practices in the Firm's commercial litigation department and has represented clients in a variety of complex litigation disputes, including False Claims Act, bankruptcy, employment, antitrust, government investigations, unfair competition and general business litigation. Prior to joining Wick Phillips, Mr. Callister was an associate in the Dallas office of Gibson, Dunn & Crutcher, and clerked for Judge Robert C. Jones of the United States District Court for the District of Nevada. He is licensed to practice law in Texas and California. He is a graduate of Brigham Young University (B.A, 2003) and the University of Chicago Law School (J.D, 2006).
Mr. Bailey's practice in the corporate and finance section of the Firm focuses on banking and finance matters, as well as mergers and acquisitions. He regularly represents borrowers and lenders in connection with a variety of financing structures, and also assists clients with the acquisition and disposition of debt instruments on the secondary market. Additionally, he provides general corporate and transactional advice. Mr. Bailey has closed transactions both domestically and in the cross-border context for companies in a broad variety of industries, including energy, financial services, healthcare and media/telecommunications. Prior to joining Wick Phillips, he practiced in the Dallas office of Baker Botts. He is a graduate of Florida State University (B.S., magna cum laude, 2003) and University of Virginia School of Law (J.D., 2006).
Mr. Bethea has joined the Firm's mergers and acquisitions practice. He assists both public and private company clients, as well as private equity firms, with a variety of corporate needs, including corporate formation, corporate governance, mergers, equity and asset acquisitions and dispositions, as well as commercial contracts and financing arrangements. Prior to joining Wick Phillips, he was an Associate at Jones Day. He is a graduate of the University of Texas (B.A., Plan II Honors Program, 2005) and of Tulane University Law School (J.D., 2010).
Mr. Badillo has joined Wick Phillips' commercial litigation practice. He brings to the Firm four years of courtroom and litigation experience and six years of business experience in the real estate industry. He previously served as a clerk to the New York State Supreme Court for the Hon. Diccia Pineda-Kirwan, and was an Associate at Agostino & Associates, P.C., in Hackensack, NJ. He also worked in Manhattan first as a real estate agent and then as vice president of sales for a company specializing in luxury properties.
"The addition of new talent and the promotion of two of our more experienced lawyers reflects our strategic approach to growth," said co-founder Bryan Wick. "We are continually watching for talented young attorneys to help us to continue to provide a high level of service to our clients, and we strive to foster an environment of opportunity for success."