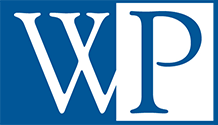 DALLAS – NOV. 17, 2014
Wick Phillips has been named to the U.S. News – Best Lawyers® list of Best Law Firms in 2015. Jointly released by the publishers of U.S. News & World Report and Best Lawyers, the list ranked Wick Phillips among the top firms in insurance, bankruptcy and franchise law.
To be ranked, a firm must first have a lawyer listed in The Best Lawyers in America, which recognizes the top 4 percent of practicing attorneys in the United States. Three lawyers from Wick Phillips made the 2015 list: Erika L. Bright in the field of Insurance Law, Brant C. Martin in the fields of Franchise Law and Bankruptcy Litigation, and Bryan J. Wick in Bankruptcy Litigation.
Eligible firms are evaluated based on feedback gathered from attorneys at peer firms and from clients, as well as on information the firm provides on its Law Firm Survey. Given the small pool of eligible firms, a ranking in any tier is a measure of top ratings from both clients and peers. Wick Phillips obtained a Tier Three ranking nationally in the practice of Franchise Law, and received three metropolitan rankings in Dallas—Tier One rankings in franchise and bankruptcy litigation, and Tier Two in insurance law.
"It's a tremendous honor to be included on the Best Law Firms List, and a credit to the confidence our clients and peers continue to place in us," said Bryan Wick, co-founder.