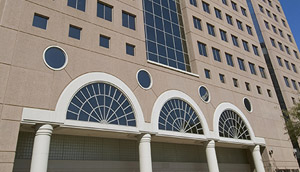 DALLAS, TEXAS – MAY 29, 2014
Wick Phillips has moved its Dallas headquarters to 3131 McKinney Avenue, Suite 100. The new headquarters features 12,736 square feet of Class A office space in a 13-story building owned and operated by Velocis, a commercial real estate investment fund.
According to Bryan Wick, co-founder of Wick Phillips, the firm chose 3131 McKinney for its amenities and efficiency, as well as for its Uptown location.
"We're excited about being right in the heart of the Uptown area," Wick said. "It's not only convenient for our team and our clients, it's one of the most important business hubs in the Metroplex."
Jeff Staubach, Managing Director of JLL, one of the world's leading commercial real estate firms, and Andy Leatherman, also of JLL, represented Wick Phillips in the transaction. James Esquivel, Jay Bailey and Clint Coe of JLL handled the property lease on behalf of Velocis.
"3131 McKinney gives Wick Phillips the benefits the partners are looking for, along with the opportunity to display the firm's signage prominently on the building's exterior at one of the most sought-after locations in Dallas," Staubach said.
Wick Phillips co-founder, Todd Phillips, added: "This move gives us the space we need to accommodate growth, along with greater visibility and easy access to everything Uptown has to offer."
In addition to its Dallas headquarters, Wick Phillips maintains offices in Fort Worth and Austin.