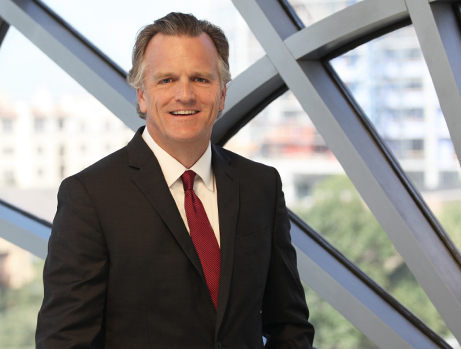 Dallas, Texas, September 19, 2017 – Wick Phillips has bolstered its Labor and Employment practice by adding partner Brett Myers, who is Board Certified by the Texas Board of Legal Specialization in both Civil Trial Law and Labor and Employment Law. Brett has been recognized as a Texas Super Lawyer 10 times by Texas Monthly. He is a seasoned attorney with almost 25 years of experience and routinely guides businesses through a variety of matters, including:
Employment litigation, including statutory claims and employment contracts
Noncompetition provisions and protection of proprietary information
Wage and hour disputes
Employment policies and risk avoidance practices
Investigation of employee misconduct
"I have known Brett for more than 20 years and I am truly excited to have him join us. Brett is another great addition to Wick Phillips as we further enhance our labor and employment services to better serve our clients throughout North Texas and the United States," said Andrew Gould, founder of the firm's Labor and Employment group.
"Wick Phillips is the firm of the future. I am excited to bring my practice to Wick Phillips and be a part of a strong labor and employment team. I was attracted to the firm's culture, reputation and excellent client service and look forward to continuing to service clients' needs as well as expand my practice," said Brett.
Brett began his career at Hughes & Luce LLC in Dallas, and most recently was a partner with Fox Rothschild LLP. Brett received his B.A. from the University of North Carolina at Chapel Hill and his J.D. from the University of Arkansas at Fayetteville.
About Wick Phillips
Wick Phillips is a full-service business law firm serving clients across Texas and the United States. Founded in 2004, the firm has grown to almost 60 attorneys, specializing in all areas of business law—labor and employment, complex commercial litigation and appeals, corporate transactions, real estate, intellectual property, bankruptcy, insurance coverage, tax, and securities—with offices in Dallas, Fort Worth and Austin. For more information, visit www.wickphillips.com.
Contact
Chad Cole
Marketing Manager
214.420.4674
chad.cole@wickphillips.com
View PDF