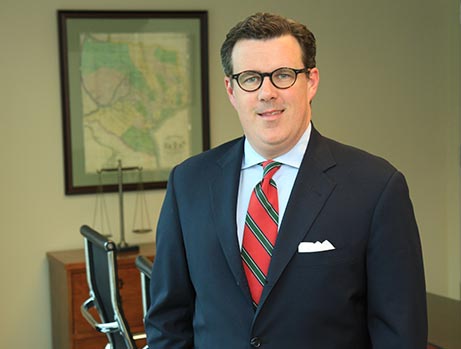 DALLAS – JULY 31, 2013
Wick Phillips, a full-service business law firm with offices in Dallas, Fort Worth and Austin, Texas, represented Holland Services in the negotiation and consummation of agreements related to a strategic investment made by H.I.G. Capital, L.L.C. A leading global private equity firm, H.I.G. Capital invested in Holland's energy-affiliated land services business.
The Wick Phillips legal team was led by Daniel H. McCarthy, a partner based in Fort Worth who heads the Firms tax practice. Assisting McCarthy in the transaction were, David J. Drez III, a partner based in Fort Worth; Greg Young, an Austin-based partner specializing in corporate finance; Marcia Nelson Jackson, a partner in the Dallas labor and employment practice; and, Michael Bailey, an associate in the Dallas corporate and finance practice.
"The outstanding legal work that the Wick Phillips team did while negotiating the H.I.G. investment gives Holland the financial and operational resources needed to maintain our leadership position in the land services business," said Robert Gaudin, Founder and CEO of Holland. "We're extremely pleased with the outcome of this transaction, which gives the firms an additional source of capital, enabling us to continue our expansion plans through 2013 and beyond."
Located in Fort Worth, Holland Services is one of North America's largest land services providers and serves a variety of multi-national and domestic energy firms. For nearly three decades, Holland has assisted oil and gas companies in acquiring, selling and developing land and mineral rights.
Financed by THL Credit, this transaction marks the second time THL and H.I.G. have partnered to invest in the oilfield services sector.
About Holland Services:
Founded in 1985, Holland Services posses three decades of land advisory experience in upstream, midstream and downstream oil and gas, plus industries such as transportation, utilities, telecommunications and power. Additional services include GIS/Mapping, Asset Management, Asset Marketing and a new international division that can support clients anywhere in the world. Holland Services employs the very best and brightest people, leading-edge technology and a time-proven, results-oriented system of management and administration to deliver the highest quality work product in the most timely, efficient manner to its clients. Holland is headquartered in Fort Worth, Texas, with offices in Houston and Pittsburgh, in addition to satellite offices in major basins across North America. For more information, please refer to the Holland website at www.hollandservices.com.