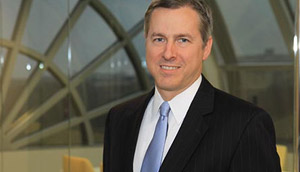 DALLAS, TEXAS – MAY 12, 2014
Jeffrey W. Hellberg, Jr., a partner in the litigation section of Wick Phillips and head of its appellate section, has been certified in civil trial law by the Texas Board of Legal Specialization (TBLS). This adds to his previous certification in civil appellate law and makes Hellberg one of only 66 attorneys in Texas who are dual‐certified in both civil trial and civil appellate law.
Board Certification is a voluntary designation program certifying Texas attorneys in 21 specific areas of law. Board Certified attorneys must be licensed for at least five years, devote a required percentage of practice to a specialty area for at least three years, attend continuing education seminars, pass an evaluation by fellow lawyers and judges and pass a 6‐hour written examination.
"An attorney has to do something extra to get certified, and then they have to continue to work and acquire knowledge in their specialty area to remain certified. You could say it is a life-long commitment," said Judy Lenox, Chairman of the TBLS Board of Directors.
Hellberg focuses on all aspects of trial and commercial litigation, from pre-lawsuit resolution through the appeal of judgment rendered by a trial court. He has represented individuals, small business owners, financial institutions, and Fortune 500 companies in all manner of disputes. Hellberg has successfully represented plaintiffs and defendants in bench and jury trials, arbitrations, and has successfully represented appellants and appellees in state and federal appellate courts.
He is admitted to practice in the Supreme Court of Texas; the Supreme Court of the United States; the United States Court of Appeals for the Fifth, Sixth and Ninth Circuits; the United States District Court for the Northern, Southern, Eastern and Western Districts of Texas; the United States District Court for the Western District of Michigan; the United States District Court for the Northern District of Indiana; and the United States Tax Court.
"Earning Board Certification in both civil trial law and civil appellate law shows the extent of Jeffrey's dedication to the highest standards of legal practice," said Bryan Wick, founding partner of Wick Phillips.
Hellberg holds J.D. and B.B.A. degrees from Texas Tech University, and was named a Texas Super Lawyer by Texas Monthly in 2011, 2012 and 2013.