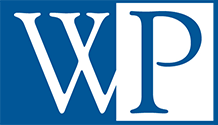 DALLAS SEPT. 6, 2014
Nine Wick Phillips attorneys have been recognized by Texas Super Lawyers for 2014.
Named to the 2014 list are Erika L. Bright, David J. Drez III, Andrew M. Gould, Jeffrey W. Hellberg, Jr., Brant C. Martin, Daniel H. McCarthy, J. Sean Lemoine, K. Todd Phillips and Bryan J. Wick.
Of the nine attorneys recognized, six are based in the firm's Dallas office and three are in the Fort Worth office of Wick Phillips. Dallas-based attorneys include Bright, who is recognized as a national authority in insurance law; Gould, whose primary focus is in employment and labor law; Hellberg Jr., who specializes in appellate law; and Lemoine, Phillips and Wick, all who specialize in business litigation. In Fort Worth, Drez and Martin also specialize in business litigation, and McCarthy is an expert in estate and probate law.
"We pride ourselves on offering our clients big-firm skills with the service and attention that comes with a mid-sized firm," said Wick, who co-founded Wick Phillips. "Being part of the Texas Super Lawyers list is a strong testimonial to our 'law with purpose' philosophy, and our ability to provide superior service."
Chosen annually, attorneys recognized by Super Lawyers have been rated using a rigorous, multiphase process. Each lawyer is evaluated on 12 indicators of peer recognition and professional achievement, and no more than five percent of candidates are eligible to make the list each year.