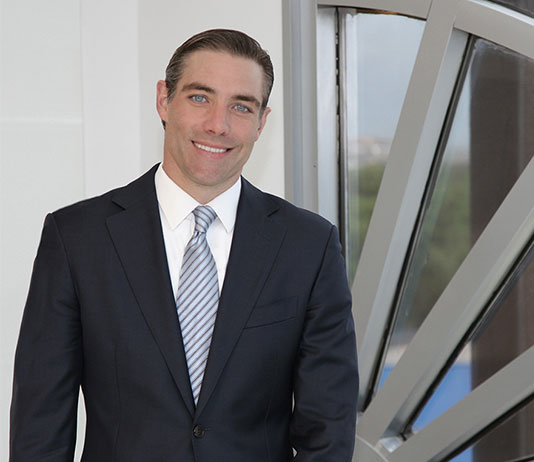 Wick Phillips partner and Texas State Representative Morgan Meyer has been appointed by Speaker Dade Phelan to lead the House Ways & Means Committee. Ways & Means focuses on state revenue, taxes, tax codes, and allocations of funds, along with other related subjects.
"Steady recovery from COVID is top-of-mind for everyone and I'm eager to work alongside my colleagues on the Ways and Means Committee to return Texas to its status of economic might," said Meyer.
"I'm grateful for the confidence that Speaker Phelan has shown by entrusting me with this important committee. Our work on Ways & Means can play a vital role in how our economy rebounds from COVID. I'm committed to leading for a smart, innovative approach to tax reform and tax relief while making sure that we are fully funding essentials like public education and public safety," said Chairman Morgan Meyer.
Chairman Meyer also was named as a member of Local & Consent Calendars, a committee which sets the agenda for uncontested bills and resolutions.
During the 2019 legislative session, Meyer served as chairman of the House General Investigating Committee and as a member of the House Public Education Committee, and the House Judiciary & Civil Jurisprudence Committee. He represents House District 108 in the Texas House of Representatives which encompasses Downtown Dallas, Uptown Dallas, East Dallas, Preston Hollow, the City of University Park, and the Town of Highland Park, Texas.
About Wick Phillips
Wick Phillips is a full-service business law firm serving clients across Texas and the United States. Founded in 2004, the firm has grown to more than 65 attorneys, specializing in all areas of business law—complex commercial litigation and appeals, corporate transactions, labor and employment, real estate, intellectual property, bankruptcy, insurance coverage, tax, and securities—with offices in Austin, Dallas and Fort Worth.
View PDF