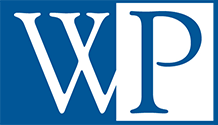 DALLAS, TX-MARCH 30, 2015
Six Wick Phillips lawyers—Michael Bailey, Joseph Callister, Jacob Fain, Rob Schroeder, Seema Tendolkar, and Rob Wills—from the firm's Dallas and Fort Worth offices have been named Texas Super Lawyers "Rising Stars" for 2015, which recognizes top up-and-coming lawyers 40 years old or younger or lawyers who have been practicing 10 or fewer years.
Michael Bailey is a partner in the corporate and finance section of Wick Phillips, focusing on banking and finance matters, as well as mergers and acquisitions. He has experience in both syndicated and bilateral credit facilities.
Joseph Callister is a partner in the firm's commercial litigation group. He represents companies and individuals in a broad variety of matters. Joe was also honored as a Rising Star in 2014.
Jacob Fain is an associate in the commercial litigation section of Wick Phillips. Based in the firm's Fort Worth office, his expertise is in all phases of commercial disputes within numerous industries including lenders, manufacturers, land owners and developers, and he has also represented various entrepreneurs and individuals. He has been honored as a Rising Star since 2010.
Rob Schroeder focuses his practice on significant corporate and transactional matters, including domestic and international mergers and acquisitions, private equity buyouts, venture capital financings, securities law compliance, and general corporate counseling. Rob has been a Rising Stars honoree since 2013.
Seema Tendolkar is a litigator focusing on complex commercial and employment disputes. She also has significant experience conducting internal investigations on behalf of corporations and representing clients during government investigations. Seema represents clients in both federal and state court at the trial and appellate levels, as well as in arbitration proceedings. She also provides pro bono legal services to women and children in divorce and adoption proceedings. Seema has been a Rising Star honoree since 2012.
Rob Wills is an associate in the commercial real estate section of Wick Phillips. His practice focuses on the representation of developers, lenders, property owners, landlords and tenants in leasing, acquisition and sales, finance, land-use planning and development transactions. He has been a Rising Star Honoree since 2013.
About Wick Phillips: Wick Phillips is a full service business law firm with offices in Dallas and Fort Worth. Its transactional section handles multiple M&A, financing, real estate, private equity and other commercial matters for a variety of clients. For more information visit www.wickphillips.com.