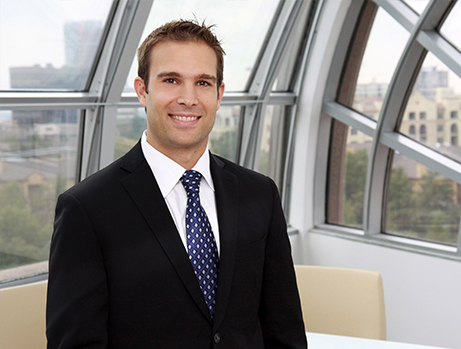 Dallas, Texas, January 6, 2022 – Wick Phillips commercial litigation partner Rusty O'Kane is now one of only 407 Board Certified Civil Appellate Law lawyers in the State of Texas.
Rusty is a civil trial and appellate attorney in the Litigation section of Wick Phillips, focusing on a variety of commercial trade secret, landlord/tenant, and corporate counseling matters. He advises clients on Texas Anti-SLAPP cases, franchise disputes, breach of contract, breach of fiduciary duty, fraud, and theft of trade secrets. Rusty has successfully represented individuals, small business owners, financial institutions, and Fortune 500 companies through trial and appeal, both as plaintiffs and defendants.
The Texas Board of Legal Specialization describes Civil Appellate Law as consisting "of legal disputes brought to a civil appellate court either by appeal of a final judgment or by appealable interlocutory order of by an original proceeding in the appellate court. Civil Appellate Law also includes preparation and presentation of the court's charge and of post-trial and other dispositive motions in the trial court." Standards for attorney certification are to recognize those attorneys having special competence in a specialty area and include an evaluation of attorney experience, as well as a rigorous application and testing process.
About Wick Phillips
Wick Phillips is a full-service business law firm serving clients across Texas and the United States. Founded in 2004, the firm has grown to more than 75 attorneys, specializing in all areas of business law—complex commercial litigation and appeals, corporate finance and transactions, labor and employment, real estate, intellectual property, bankruptcy, insurance coverage, tax, and securities—with offices in Austin, Dallas and Fort Worth.
For more information, visit www.wickphillips.com.
View PDF