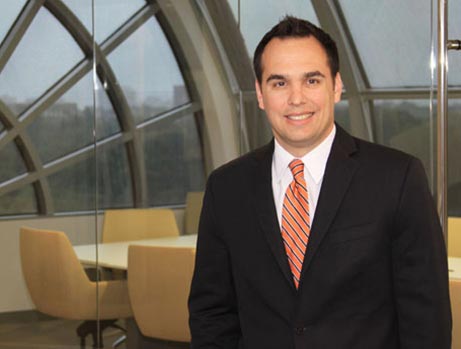 DALLAS, TEXAS – JUNE 19, 2015
Wick Phillips, a full-service business law firm with offices in Dallas, Fort Worth and Austin, Texas, announces that Noah Nadler has joined the Dallas office as an Senior Associate on the Insurance Coverage Litigation team. Noah advises and represents corporate policyholders in coverage disputes involving all types of insurance policies, including Directors and Officers (D&O), Errors and Omissions (E&O), Fiduciary Liability, Commercial General Liability (CGL), Property, Builder's Risk, Employer's Liability, Environmental and Energy policies.
Todd Phillips, a founding partner and managing director of the firm, agrees, "Noah is going to be a great asset to our team. He has already proven himself to be an astute litigator. We look forward to putting his sharp mind and valuable insight to work for our clients."
Noah regularly takes on pro-bono cases and is a co-chair of a local bar committee that plans events providing free legal advice to the community.
Prior to joining Wick Phillips, Noah was an associate at Haynes and Boone, LLP in the firm's insurance coverage and business litigation practice groups.
View PDF