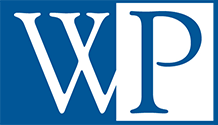 DALLAS, TEXAS – MARCH 14, 2013
Wick Phillips, a full-service business law firm with offices in Dallas, Fort Worth and Austin, Texas, announces that five attorneys at the firm were recognized by Super Lawyers Magazine.Joseph R. Callister, Mario Javier P. Dolan, David J. Drez III, Seema Tendolkar, J. Robert Wills, IV were named Texas Rising Stars in 2013.
An independent attorney rating service and publication, each year, Super Lawyers names a group of attorneys to the Texas Rising Stars list. These candidates are either 40 years of age or younger, or have been in practice for ten years or less. Each candidate is evaluated on 12 indicators of peer recognition and professional achievement, and less than 2.5 percent of all attorneys in Texas receive this prestigious designation.
"To date, Super Lawyers has recognized thirteen Wick Phillips attorneys as Rising Stars a total of 46 times since 2004," said Bryan J. Wick, co-founder of Wick Phillips. "It is rewarding to know that our peers consistently rank so many Wick Phillips attorneys as top performers year-after-year, which affirms our commitment to select and retain the best legal talent in the market. Working with a top-rated staff committed to resolving complex legal issues with a business-minded approach, while maintaining the highest level of customer service, is the reason Wick Phillips continues growing so rapidly."
About Super Lawyers:
Based in Eagan, Minn., Super Lawyers was first published in 1991 by Law & Politics. Acquired by Thomson Reuters in February 2010, Thomson Reuters, Legal publishes Super Lawyers Magazines across the country. By 2010, Super Lawyers was reaching more than 15 million readers. To learn more about Super Lawyers, go to www.superlawyers.com where attorneys can be searched by practice area and location