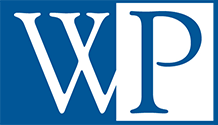 DALLAS, TEXAS – MARCH 18, 2014
Five Wick Phillips attorneys have been named Texas Rising Stars in 2014 by Super Lawyers Magazine–Joseph Callister, Mario Perez Dolan, Jacob Fain, Seema Tendolkar and J. Rob Wills, IV.
An independent attorney rating service and publication, Super Lawyers names attorneys chosen by their peers to the Texas Rising Stars list each year. These candidates are either 40 years of age or younger, or have been in practice for ten years or less. Each candidate is evaluated on 12 indicators of peer recognition and professional achievement, and less than 2.5 percent of all attorneys in Texas receive the designation.
"Super Lawyers has recognized Wick Phillips attorneys as Rising Stars a total of 51 times over the last decade," said Bryan J. Wick, co-founder of Wick Phillips. "Having our peers acknowledge the talent we bring to the industry is an honor we don't take lightly.
"I congratulate each associate for bringing such outstanding value to our clients and our team," he added.
About Super Lawyers:
Based in Eagan, Minn., Super Lawyers was first published in 1991 by Law & Politics. Acquired by Thomson Reuters in February 2010, Thomson Reuters, Legal publishes Super Lawyers Magazines across the country. By 2010, Super Lawyers was reaching more than 15 million readers. To learn more about Super Lawyers, go to www.superlawyers.com where attorneys can be searched by practice area and location