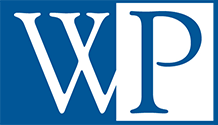 DALLAS OCT. 17, 2014
Three lawyers from Wick Phillips have been listed in The Best Lawyers in America© 2015. Peer-selected for inclusion in the publication's newest edition are Erika L. Bright in the field of Insurance Law, Brant C. Martin in the fields of Franchise Law and Bankruptcy Litigation, and Bryan J. Wick in the field of Bankruptcy Litigation.
A partner in Wick Phillips, Bright is recognized as a national authority in insurance law and is a frequent author and lecturer on the subject of insurance-related litigation issues.
Based in the Wick Phillips Fort Worth office, Martin is a partner in the litigation section and his practice focuses on all facets of trial and commercial litigation. Wick is a founding partner of the firm and practices in the areas of commercial and bankruptcy litigation.
"We're honored to be part of such a prestigious list of colleagues," said Wick, who co-founded Wick Phillips. "It's a testament to our 'law with purpose' philosophy and our commitment to furthering the legal profession."
Chosen annually since 1983, attorneys recognized by Best Lawyers have been selected based on an exhaustive peer-review survey of other lawyers in their practice area.