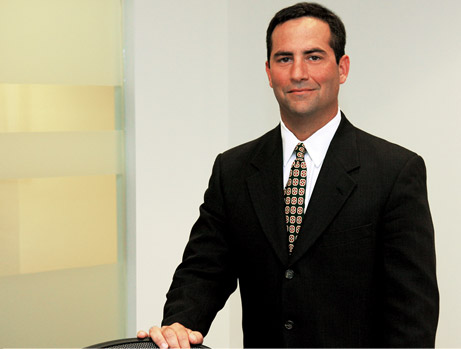 Dallas, Texas, December 2, 2020 – Wick Phillips labor & employment partner Andrew Gould has been listed in the 2021 edition of D CEO's Dallas 500: The Most Powerful Business Leaders in Dallas-Fort Worth.
Andrew represents clients in federal wage and hour, federal and state employment discrimination disputes, wrongful discharge claims, unfair labor practice claims under the National Labor Relations Act, contract negotiations, and denial of benefit claims under the Employee Retirement Income Safety Act. He regularly advises corporations on restrictive covenant law and general employment matters, strategic employment decisions, restructuring, labor union relations, employment investigations, and the Americans with Disabilities Act, including public accommodations. Andrew is Board Certified in Labor and Employment Law by the Texas Board of Legal Specialization, a member of the Wage and Hour Defense Institute of the Litigation Counsel of America and the American Employment Law Council, and he is a Fellow of the College of Labor and Employment Lawyers.
The Dallas 500 is D CEO's take on the most powerful and influential business leaders in North Texas. Hand-picked by the editors, the Dallas 500 includes leaders who are innovators and influencers, big thinkers, creative problem-solvers, and committed residents.
About Wick Phillips
Wick Phillips is a full-service business law firm serving clients across Texas and the United States. Founded in 2004, the firm has grown to more than 65 attorneys, specializing in all areas of business law—complex commercial litigation and appeals, corporate transactions, labor and employment, real estate, intellectual property, bankruptcy, insurance coverage, tax, and securities—with offices in Austin, Dallas and Fort Worth.
For more information, visit www.wickphillips.com.
View PDF